Decoding Summer Wedding Dress Codes: Expert Tips from Personal Stylist Holly Katz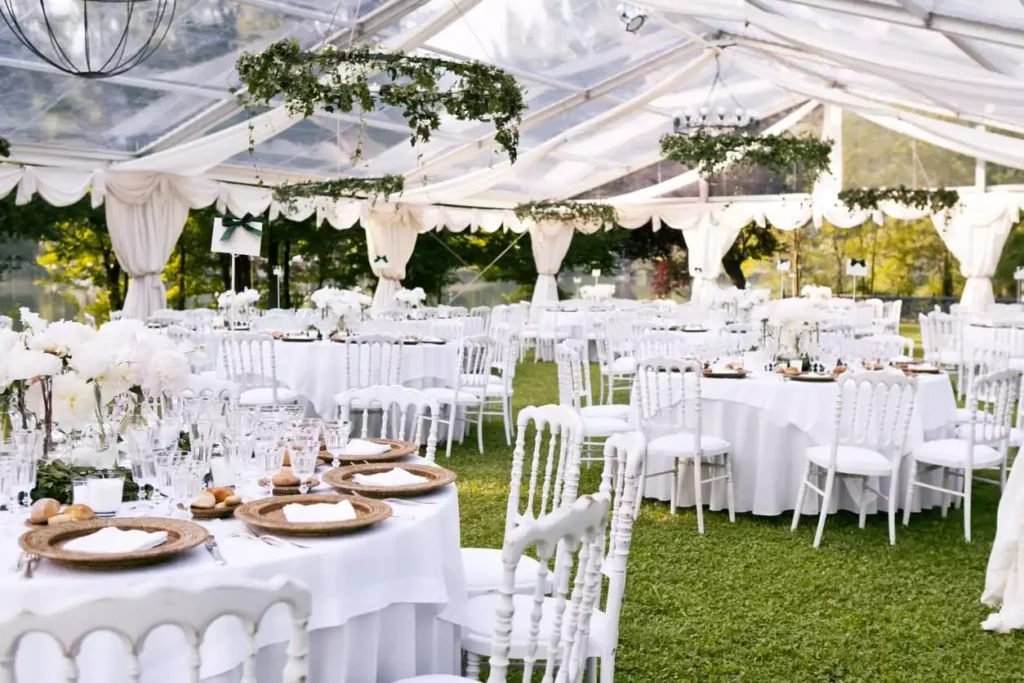 Summer is here and it's officially the season of love, celebration, and weddings. As much as we love love, for many of us, attending a summer wedding is an outfit-choosing nightmare. From confusing dress codes (what on earth is "fancy ranch"?) to weather-appropriate fabrics, it can leave even the most stylish types scratching their heads.
Luckily we're able to turn to our client, personal stylist Holly Katz, for some pointers. Holly hosts the top-rated podcast Fashion Crimes with the mission of "stopping fashion criminals in their Crocs." After earning a degree in fashion design, Holly started working on the business side of fashion in New York. After almost a decade in garment production, costing, and design, she decided to break into the styling industry and attended the School of Style in Manhattan, focusing on personal, menswear, fashion, and wardrobe styling. Armed with a deep knowledge of how the fashion industry works, and now certified to showcase a client's personal brand, she relocated back to Atlanta to start her own styling business.
So how can you be the best-dressed – or at least not the worst-dressed – wedding guest? Holly says it starts with knowing what clothes work for your body instead of guessing. This creates an energy shift. You will start to enjoy clothing instead of loathing the process.
Holly offers simple tips on how clothes can work for you, not against you:
Determine your body type. Where do you carry most of your weight? If you are bottom-heavy like me, you need to accentuate your best parts, in my case, my waist. I will wear things that are waist flattering and balance the top with a blazer, pattern top, etc. Dresses can be an A-line dress, a fuller skirt, or something with a cinched-in waist. Not a sheath or a straight dress that will accentuate my hips.
Getting dressed up for a wedding doesn't mean you have to spend money on designer, high-end clothes that don't fit your lifestyle. Find something that works within your budget; try shopping second-hand or resale.
Make sure you are wearing the right size bra. If you haven't gotten fitted ever or in a long time, you should ensure you are wearing the right size by seeing a professional.
Ask for help in the store. That's what people are there for.
Shop for fit first, then color. What silhouettes look best on you? What part of your body is a problem area you need to address? Do you need shapewear?
Once you have a dress, you need jewelry, shoes, and a bag to compliment your look. NON-NEGOSH.
You do NOT just look for something you can be comfortable in. Comfort can play a factor, but you need to look for things that flatter your body type.
You never need to wear legwear unless it's in the winter. Even still, it's not required. Never wear pantyhose in summer when it is 100 degrees. NEVER.
If you get a dress you love by a certain designer, make sure you see what else they have that you might like as well to fit into your wardrobe.
Want to go a little deeper with tips on the best white bikinis for your honeymoon? Summer's best suits for men? You'll want to check out Holly's tips in Bride's magazine.
Holly Katz Styling boasts an impressive client list, including celebrities, television networks, ad agencies, photographers, and magazines. Holly is also frequently invited to give presentations to major corporations looking to polish their staff's professional image. For both women and men, we love how Holly teaches others that their emotional well-being depends on how they feel about themselves.
So there you have it—the ultimate guide to decoding summer wedding dress codes, straight from the expert herself, Holly Katz. By following her tips and embracing the right mindset, you can confidently attend any summer wedding, knowing that you've nailed your look.
Don't miss the chance to elevate your professional profile through media coverage like Holly has. Get in touch with Guarisco Group today to secure your own media coverage and become a thought leader in your industry!