Unbridled Passion for Expanding Your Media Influence
We Dream Big and Deliver Your Message Worldwide
Media Relations is a race to the finish
– are you saddled up with the right team?
"If I was down to my last dollar, I'd spend it on public relations."
"Next to doing the right thing, the most important thing is to let people know you are doing the right thing."
"Winners never quit, and quitters never win."
"There is only one thing in the world worse than being talked about, and that is not being talked about."
"A million girls would kill for this job."
~Emily in The Devil Wears Prada
I have worked with Wendy for years. She is excellent. The bottom line is she gets results.
~Leslie Marshall, Fox News Contributor
Smart, savvy, and a joy to work with, I would recommend Wendy, hands down to anyone looking for media management.
~Bobbie Battista, Former CNN Anchor
Wendy is a hard-working, insightful professional with great connections in the media world.
~David Bernknopf, former CNN Vice President
Wendy is simply the best. She is very sensitive and gets you the best media placements possible. She is super consistent, a joy to work with, and works hard for you!
~Dr. Mark Sawyer, Director of the Center for the Study of Race, Ethnicity, and Politics at UCLA
I get a lot of completely useless pitches from publicists, but never from you. We never go wrong with your folks. Everything you have touched has.
~Ron Mitchell, Senior Producer of The O'Reilly Factor, the highest rated cable news program: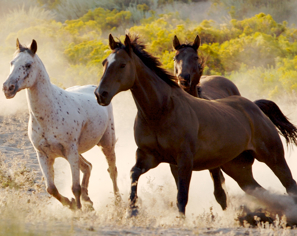 Horses (and dogs) are a lifelong passion of mine. As we looked at photos for the site, none of those standard shots of people in suits or desks covered in spreadsheets and pie charts felt like "us." We are not your typical PR firm. And I wanted our new site to reflect that. In history, myth, and legend, horses have long been seen as symbols of honor, power, pride, beauty, freedom, and strength. They are associated with triumph, endurance, mobility, productivity, cooperation, mutual respect, and teaching. We embrace and strive for all of these attributes at the Guarisco Group, so it seemed only fitting to feature these animal helpers prominently on our new site.